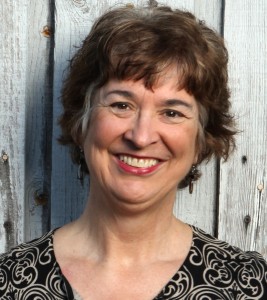 Marjorie Hudson was born in a small town in Illinois, grew up in Washington, D.C., and now lives on her husband's family farm in Chatham County, North Carolina.  Hudson's stories, essays, and poems explore themes of attachment to the land and a yearning for community deeply threaded through American history and contemporary life.
In 2011, Hudson published her first story collection, Accidental Birds of the Carolinas, which becam a PEN/Hemingway Honorable Mention for Distinguished First Fiction, a Novello Literary Award Finalist, and Perpetual Folly Best Story Collection of the Year.  Called "A field guide to the human species in transition" (Doris Betts), Hudson's writing has evoked reviewer comparisons to Thomas Hardy, Isabelle Allende, and Alice Munro. Read the title story online at  Accidental Birds of the Carolinas.
Hudson's creative nonfiction book, Searching for Virginia Dare, was a North Carolina Arts Council Notable Book, and was reviewed and recommended by Our State magazine, North Carolina Literary Review, NC Library Journal, and the The Junior Tar Heel Historian.  It has been a featured selection of the Reading on the Road book club at Bookwomen Center for Feminist Reading/Minnesota Women's Press, and has been used in creative writing programs from East Carolina University's Masters to the MFA program at University of Alaska – Anchorage. The 2013 revised edition from Press 53 includes a 33-page essay documenting new research and travels to Rome, London, and the Outer Banks of North Carolina.
Hudson's poetry, fiction, and essays have been published in many journals and magazines, including Story, Storytelling Magazine, Garden & Gun, Yankee, West Branch, National Parks, American Land Forum, and North Carolina Literary Review. Hudson writes lyrically on topics ranging from pond fishing to Sufi dancing, extraordinary dogs to English explorers, the artist's life to the life of the monarch butterfly. Her work has been collected in five anthologies. See Books for anthology and book descriptions and links.
Accidental Birds of the Carolinas has won multiple honors–in addition to receiving PEN/Hemingway Honorable Mention for Distinguished First Fiction (judges Andre Dubus III, Edith Pearlman, and Sigrid Nunez), it was a Novello Literary Award Finalist (2011), and Perpetual Folly Blog's Best Short Fiction of 2011, and a Nominee for the SIBA award for fiction. The PEN/Hemingway honor awarded a one-month residency at Ucross Retreat in Wyoming, where Hudson worked on a new novel. Her work has also garnered a 2012 NC Arts Council Fellowship, a Blumenthal Readers and Writers  Award, two North Carolina Arts Council Emerging Artist Grants, the Sarah Belk Gambrell Artist Educator of the Year, and Residency Fellowships at Hedgebrook (Whidbey Island, Wa.) and Headlands Center for the Arts (Sausalito, Ca.). Her stories "The Clearing" and "Self-Portrait in Camouflage" were Pushcart Special Mentions.
Talks, Workshops, and Community Work
Hudson gives talks, keynotes, and workshops through the NC Arts Council Artists Directory and the NC Humanities Road Scholar Program. She also leads weekly creative writing at her Kitchen Table Workshops, convening writers around a dining room table at Rosemary House Bed & Breakfast in Pittsboro, NC.  The workshops travel to Doe Branch Ink in the North Carolina mountains every spring for an intensive one-week retreat. Hudson served on the founding committee of the Central Carolina Community College Creative Writing Certificate Program and teaches classes there occasionally. She is a graduate of American University and holds an MFA in Creative Writing from Warren Wilson College.
Formerly Program Director at the NC Writers Network, Hudson is a longtime community and literary activist. As creator and director, her projects include the George Moses Horton Project and Jubilee and a series of inventive, collaborative Community Reads featuring Khaled Hosseini and Sue Monk Kidd. Her essay Going to Afghanistan: How The Kite Runner Opened our Eyes, Broke Our Hearts, and Changed our Lives in Chatham County, North Carolina (pdf) documents her adventures in creating the Kite Runner Community Read, an extraordinary journey into community arts and education that included a gallery show and art auction, student programs, community and church panel discussions, a "Night in Kabul" featuring authentic local Afghan and halaal cuisine, a kite making and flying workshop, and finally meeting Hosseini and enjoying his company over a dinner at the General Store Café in Pittsboro, North Carolina.
In 2005, she collaborated with installation artist Karrie Hovie to produce "Consciousness Resuscitated," a multimedia installation based on her writing and voice-over of an essay about the bonfire vigil she kept with her husband on their farm after 9-11.
Other community projects include Writer in Residence in Siler City, NC (Summer, 2011), with community writing workshops, cross-culture interviews, photo documentary show and reading and reception;  an annual series of Dinners for the Arts fundraisers for the Chatham County Arts Council; and a coffeehouse series for visiting musicians and writers at St. Bartholomew's Episcopal Church.  In 2000 she was recipient of the Sarah Belk Gambrell Artist Educator of the Year award for her work building community through literature.
Contact the Author:  hudson.marjorie@gmail.com
919-542-5029
Author Interview,  Searching for Virginia Dare
What set you on the trail of Virginia Dare?
MH: I'd dimly heard of Virginia Dare in literature and history references after I moved to North Carolina, but I really had no idea of the weight and fascination the story would hold for me. The invitation to explore Virginia's story came in a letter one day from scholar, poet, and fiction writer Emily Herring Wilson, who is known for her work with women's history and biography. She suggested I write an essay for an anthology about North Carolina women in history, and the name Virginia Dare came up. I realized at once that I knew very little about Dare, and took that as a challenge. Long story short, it turned into a book.
What's new in this new edition?
MH: After the first edition came out in 2002, I had the opportunity to travel and learn more. I knew I wasn't done with this subject! There seems to have been an explosion of new research, and I guess I have been part of that.  I visited the Elinor Dare stones in Georgia, tracked down Rosebud Fearing in Elizabeth City, I kept up with developments with recognition for the Lumbee people, I kept tabs on new archeological finds and research, and the Native American identity movement. I also traveled to Rome and uncovered more about the sculptor of the Virginia Dare Venus and her friendship with Nathaniel Hawthorne there, and I traveled to London and Oxford and was able to handle John White's amazing paintings and maps and Thomas Hariot's published work.
I knew I wanted to write about all these things and more, so I wrote a long essay covering ten years of ongoing obsession, and a trip to the 425th Birthday party for Virginia Dare at Elizabethan Gardens in Manteo, NC.
Readers can read the original text and then read the essay and catch up with what's been happening since 2002.
This book contains history, road trip, fiction, and memoir. Why did you decide to include all those things?
MH: It comes down to this: I started with history, hit a wall, turned to fiction, then opened up to memoir. It became a kind of natural process in my note-taking, and an one point, I decided to include all the different layers, especially the personal story, because the Virginia Dare story has so many emotional ups and downs for me, and I guessed that others would respond to it that way too.
For me, the search for Virginia Dare became a personal journey as well as a historical obsession–her story helped me face some losses in my life and uncovered some family mysteries.
One of my reviewers said the book was a guidebook for writers – because it transparently shows the difficult processes of research, blind alleys, personal struggle, connection with people, getting lost, and grappling for ways to make sense of material during the writing process.
You've received letters from people who responded to the story with great passion and personal identification.
At my first reading, a young woman came up to me and said, "Your book is my life." Things like that kept happening wherever I went. I was amazed by that. I've also been very touched by letters from people who have illness or loss of a child in their families, and who say they have used reading the book aloud, or reading it at the shore, as a kind of healing. I do think books and stories can heal. They are an intimate view to the mind of another, which can be a kind of healing in itself.
You talk about the mystery of Virginia Dare—is there more to the mystery than her disappearance?
Lord, yes. There is the mystery of a great region and its Native people, and what life was like for them. There is the mystery of who all the colonists were, and whether their descendants survived as Native Americans. There is the mystery of family history—and the human obsession with the unknown, the missing, the family secret. This story has a strange power over people who know it, because it is a vessel, like those empty amphoras that were used to store anything and everything in the days of sailing ships. It holds the motion of the ship, the nature of the journey, as much as it might hold new wine.
People continue to come up with new theories about what happened to Virginia Dare, don't they?
There's been an absolute Renaissance in research and new literature on the subject. I'm learning new things all the time. It's tantalizing! What if we really do find her grave, her people, her descendants someday? It could happen. Technology is making it easier than it was. And as long as people are interested in the story, there will be funding for new research.
Okay, we have to ask: what's with the baobab tree in the first page of the book?
I always save this question to ask people at book club talks. Some of them guess right. I'll leave that a mystery!