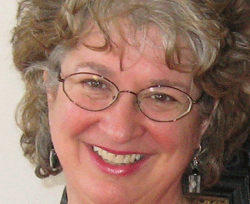 Marjorie Hudson was born in a small town in Illinois, grew up in Washington, D.C., and now lives in Chatham County, North Carolina.  Hudson's stories, essays, and poems explore themes of loss, conflict, and a yearning for community deeply threaded through American history and contemporary life.
Accidental Birds of the Carolinas, a PEN/Hemingway Honorable Mention for Distinguished First Fiction and a Novello Literary Award Finalist, is her debut story collection, 7 stories and a novella connected by place, exploring newcomers and old timers, community and transformation in the rural South. Called "A field guide to the human species in transition" (Doris Betts), Hudson's writing in the collection has been compared by reviewers with that of Thomas Hardy, Isabelle Allende, and Alice Munro. Read the title story online at  Accidental Birds of the Carolinas.
Hudson's creative nonfiction book, Searching for Virginia Dare, was a North Carolina Arts Council Notable Book, and was reviewed and recommended by Our State magazine, North Carolina Literary Review, NC Library Journal, and The Junior Tar Heel Historian.
Hudson's poetry, fiction, and essays have been published in many journals and magazines, including Story, Storytelling Magazine, Garden & Gun, Yankee, West Branch, National Parks, American Land Forum, and North Carolina Literary Review. Hudson writes lyrically on topics ranging from pond fishing to Sufi dancing, extraordinary dogs to English explorers, the artist's life to the life of the monarch butterfly. Her work has been collected in five anthologies. See Books tab for anthology and book descriptions and links.
Accidental Birds of the Carolinas has won multiple honors–in addition to receiving PEN/Hemingway Honorable Mention for Distinguished First Fiction (judges Andre Dubus III, Edith Pearlman, and Sigrid Nunez), it was a Novello Literary Award Finalist (2011), and Perpetual Folly Blog's Best Short Fiction of 2011. The PEN/Hemingway honor includes a one-month residency at Ucross Retreat in Wyoming, where Hudson will work on a new novel. Her work has also garnered a 2012 NC Arts Council Fellowship, a Blumenthal Readers and Writers  Award, two North Carolina Arts Council Emerging Artist Grants, the Sarah Belk Gambrell Artist Educator of the Year, and Residency Fellowships at Hedgebrook (Whidbey Island, Wa.) and Headlands Center for the Arts (Sausalito, Ca.). Her stories "The Clearing" and "Self-Portrait in Camouflage" were Pushcart Special Mentions.
Hudson gives talks and workshops through the NC Arts Council Artists Directory and the NC Humanities Road Scholar Program.
She teaches creative writing classes as a core instructor at Central Carolina Community College Creative Writing Certificate Program and privately through her own Kitchen Table Workshops. She is a graduate of American University and holds an MFA in Creative Writing from Warren Wilson College.
Formerly Program Director at the NC Writers Network, Hudson is a longtime community and literary activist. As creator and director, her projects include the George Moses Horton Project and Jubilee and a series of inventive, collaborative Community Reads featuring Khaled Hosseini and Sue Monk Kidd.
Her essay Going to Afghanistan: How The Kite Runner Opened our Eyes, Broke Our Hearts, and Changed our Lives in Chatham County, North Carolina (pdf) documents her adventures in creating the Kite Runner Community Read, learning and reading about Afghanistan, and finally meeting Hosseini and enjoying his company over a dinner at the General Store Café in Pittsboro, North Carolina.
Other community projects include Writer in Residence in Siler City, NC (2011), with community writing workshops, cross-culture interviews, photo documentary show and reading and reception;  an annual series of Dinners for the Arts fundraisers for the Chatham County Arts Council; and a coffeehouse series for visiting musicians and writers at St. Bartholomew's Episcopal Church.  In 2000 she was recipient of the Sarah Belk Gambrell Artist Educator of the Year award for her work building community through literature.
Contact the Author:  hudson.marjorie@gmail.com
919-542-5029